16 listopada 2018

przez

admin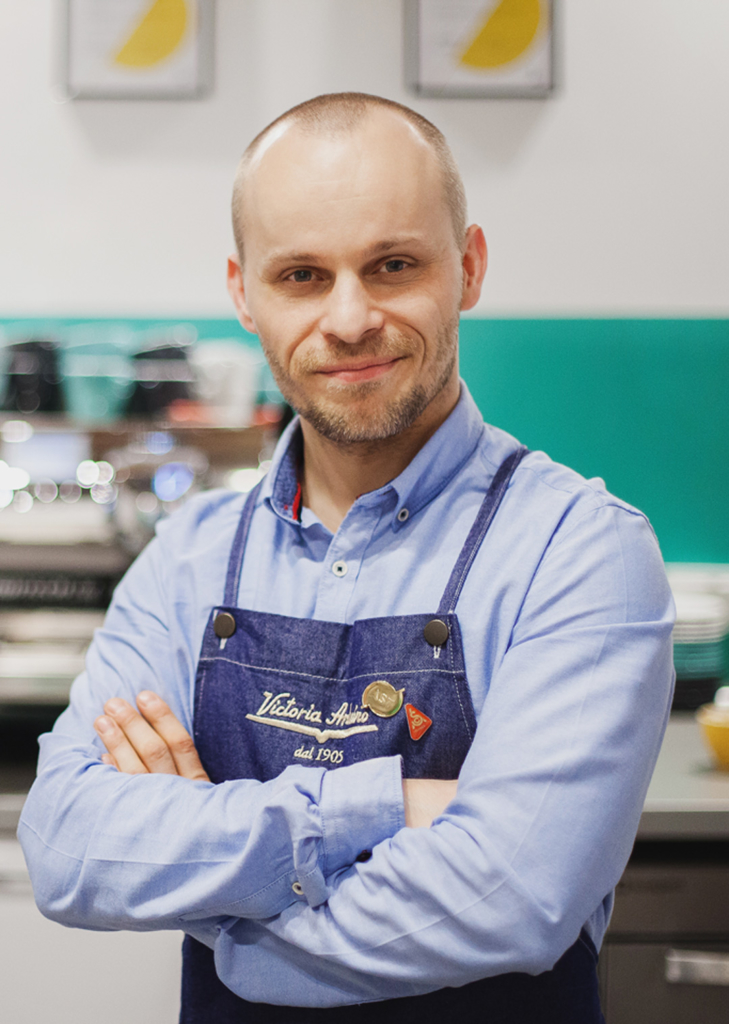 BŁAŻEJ WALCZYKIEWICZ
An authorised trainer of Specialty Coffee Association ( AST ) Coffee Skills educational program in a field of Barista Skills, Sensory Skills and Brewing. Certified Speciality Coffee Association Barista, active World Coffee Events judge in Barista and Latte art competitions. Education Coordinator at SCA Polish chapter.
His entire professional life is dedicated to coffee. his coffee way starts back in 2004 when he worked as a barista at the Tchibo cafe. Until 2010, he also worked as a manager and an internal trainer in the "I Coffee" cafe chain. The next three years he gained experience as a sales representative in the Strauss Cafe corporation – MK Cafe coffee producer. While working there, he got to know the needs of a cafe, restaurant and hotel owners while learning how to create and how to build long-term relationships with them. From 2013, he worked for one of the first Polish specialty coffee roasteries – Coffee Proficiency where he constantly cooperated, trained and consulted employees and café owners. Since 2017, he has been creating his own Coffee Support training and consulting company.
For the past ten years, he has been training baristas, café owners, coffee roasters and managers. As a trainer and consultant for the barista competition participants taking part in the prestigious Polish Barista, Latte and Cuptasters Championships, he was successful in helping his proteges gain top ranks each year since 2014.
On a daily basis, he works as a consultant and trainer of the Coffee Skills Specialty Coffee Association system. He builds long-term relationships with the owners of coffee roasteries and cafés. He also consults newly opened places in the field of coffee, tea, espresso machines, barista accessories, water treatment systems and customer service.
contact:
mob.: +48 600 018 071
mail: walczykiewicz@coffee-support.com