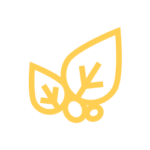 Coffee
The success and reputation of cafés and restaurants is evidenced not only by a professional espresso machine or a high-end coffee grinder but also by the coffee used in the premises. Coffee Support is cooperating with local coffee suppliers and coffee roasteries, whose top priority are the customer service and the quality of the produce.
88 Graines
88 Graines is a company that imports specialty coffee from Central America. The company supports the sustainable and fair trade, development and involvement of a new generation of people in the high quality coffee industry.
88 Graines creates a new model of social responsibility for a product based on cooperation in the search for ethical sources of specialty coffee supply. Facilitates the building of real relationships and ties between the owners of small and medium size roasting plants, and the producer or farmer, as well as future barista masters.
88 Graines supports charity, social and ecological projects that allow sustainable growth of production, consumption and quality of coffee, as well as protection of local communities involved in coffee production and consumption
Coffee Proficiency
A speciality coffee roastery from Cracow. They produce and sale the top quality specialty coffee since 2010. Coffee beans used by Coffee Proficiency are imported in accordance with the principles of 'direct relationship' and as a result of long-term cooperation with proven distributors of raw coffee. They are roasted by experienced professionals, taking into account the individual characteristics of different coffee species. A team of sensory experts are continuously monitoring the quality of the coffee, by testing it at each stage of the production.