About us
Coffee Support is a coffee training and consulting company.
We offer trainings and consultation for coffee roasteries, cafés and companies from the food service industry.
We train, sale and consult in the areas of:
selection and evaluation of raw coffee quality, tailored to the needs of a given consumer sector,
creating and improving the quality department of a coffee roaster and in a food company,
equipment of a café, with espresso machines, grinders and water treatment systems,
roasted coffee, chosen to suit the target consumer sector of a café, restaurants or hotels,
coffee skills of barista profession according to the best standards based on the Specialty Coffee Association heritage.
The founder of the company Błażej Walczykiewicz. Coffee Support company was created from the beginning with the support of his wife Mariola. Błażej has been actively working in the coffee industry since 2008. He specializes in consultancy and training for baristas and coffee shops owners and managers, coffee roasteries and individual training for barista competitors. He is a certified trainer of the Coffee Skills education system – the educational program of Specialty Coffee Association (SCA); certified sensory judge of World Coffee Events since 2014 and the education coordinator of the Polish branch of SCA.
Coffee support as a team believes that high-quality coffee is a permanent bond, that connects people from the industry around the world, regardless of the differences between them.
The primary mission of Coffee Support company is to support the coffee community by professional education, spreading reliable knowledge, creating long lasting relationships and connecting everyone involved in the process of coffee production, from coffee seed at the farm to delicious cup in a café.
We offer comprehensive support for café owners, baristas, owners of coffee roasties and coffee companies interested in the development of their employees, quality departments or other forms of improving their coffee business.
By cooperating with us:
You will buy coffee and equipment from trusted suppliers who are for many years on the market.

 
We offer coffee only from trusted suppliers of raw and roasted coffee, who control the process of its cultivation, supply and production at every stage and are always all customer oriented.
Our offer also includes espresso machines, coffee grinders and water treatment systems. Working with distributors of the best brands, we are sure that the devices offered by them come from the best producers, whose quality has been appreciated by many professionals in the industry.
You will receive coffee training focused on your and your employees' development.
The dedicated team is usually a dream of many cafe owners and coffee roasters. Regular training ensures the constant development of the entire team, not only raising their professional competences, but also preventing the burnout and motivating them to carry on new challenges in the dynamically changing industry. Companies who invest in education are perceived as attractive employers.
A trained, motivated employee who contributes to a daily business of a cafe or coffee roastery identifies with his workplace. He is more independent and aware of his actions. Thanks to this, you can delegate some of your responsibilities to your team or even involve them in the further development of your business.
You will avoid expensive mistakes and unnecessary expenses.
Many business owners learn from their mistakes, especially at the beginning of their business.  Many problems could be prevented using the experience and knowledge of others. The Coffee Support team is made up of people associated with the coffee industry for years. Using our expertise and our trusted partners, we will find a solution to every problem.
You will recognise high-quality coffee and choose the one that best suits you and your customers' needs. 
The knowledge gained during consultations and training gives you a greater awareness of the operating principles of a café or coffee bar in your restaurant or hotel. It helps in the conscious purchase of coffee and the use of its potential. It gives the opportunity to recognise and meet the needs of your coffee shop guests. Besides, knowledge about coffee helps in communication with employees and quality control of their work.
You will meet inspiring people who combine a passion for high-quality coffee and the joy of what they do.
The coffee industry is full of people who are inspiring and involved in their business. One of the main goals of Coffee Support is an integration of them. Consultations, training and other industry events organised by us lead to meetings of raw coffee suppliers, owners of coffee roasteries and cafes, baristas and other enthusiasts from the industry. Together, they gain a broader perspective and inspiration, they establish new relationships that later pay off in your business.
honesty and transparency,
quality and innovation, continuous education and development,
focusing on customer needs,
creating ethical, long-lasting relationships,
respect for the environment and promoting the sustainable development of the company and its employees.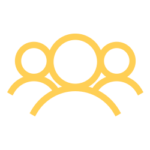 Team
Błażej Walczykiewicz
An authorised trainer of SCA Coffee Skills educational program in Barista Skills, Sensory Skills and Brewing. Certified Speciality Coffee Association Barista, World Coffee Events judge in Barista and Latte art competitions in 2014 – 2019). Education Coordinator at SCA Polish department in 2016 – 2020.
For the past ten years, he has been training baristas, café owners…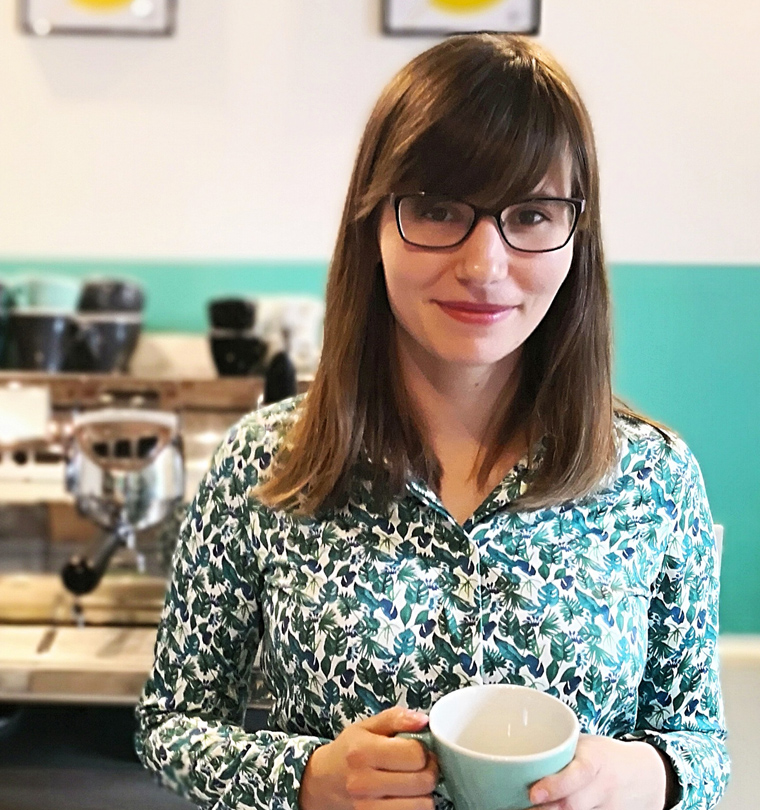 Marta Niwińska
She has been working in the coffee industry since 2013. Co-founder of the cafe, manager, barista trainer. Certified barista in the field of Sensory Skills and Brewing at the professional level. She is passionate about coffee education and nuances of the perfect service of a café.
At Coffee Support…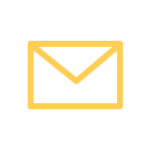 Newsletter
Do you want to be up to date? Sign up for our newsletter!