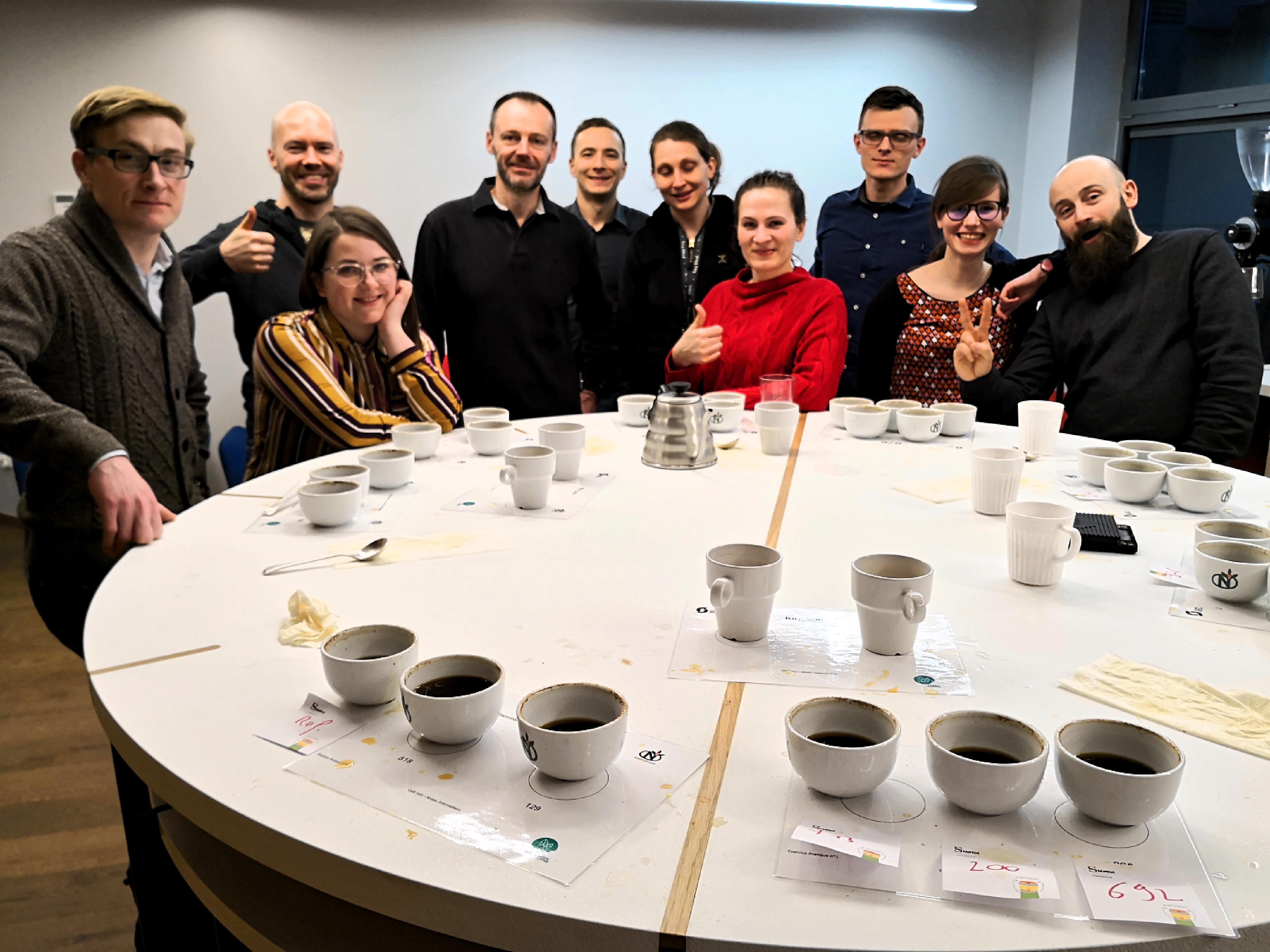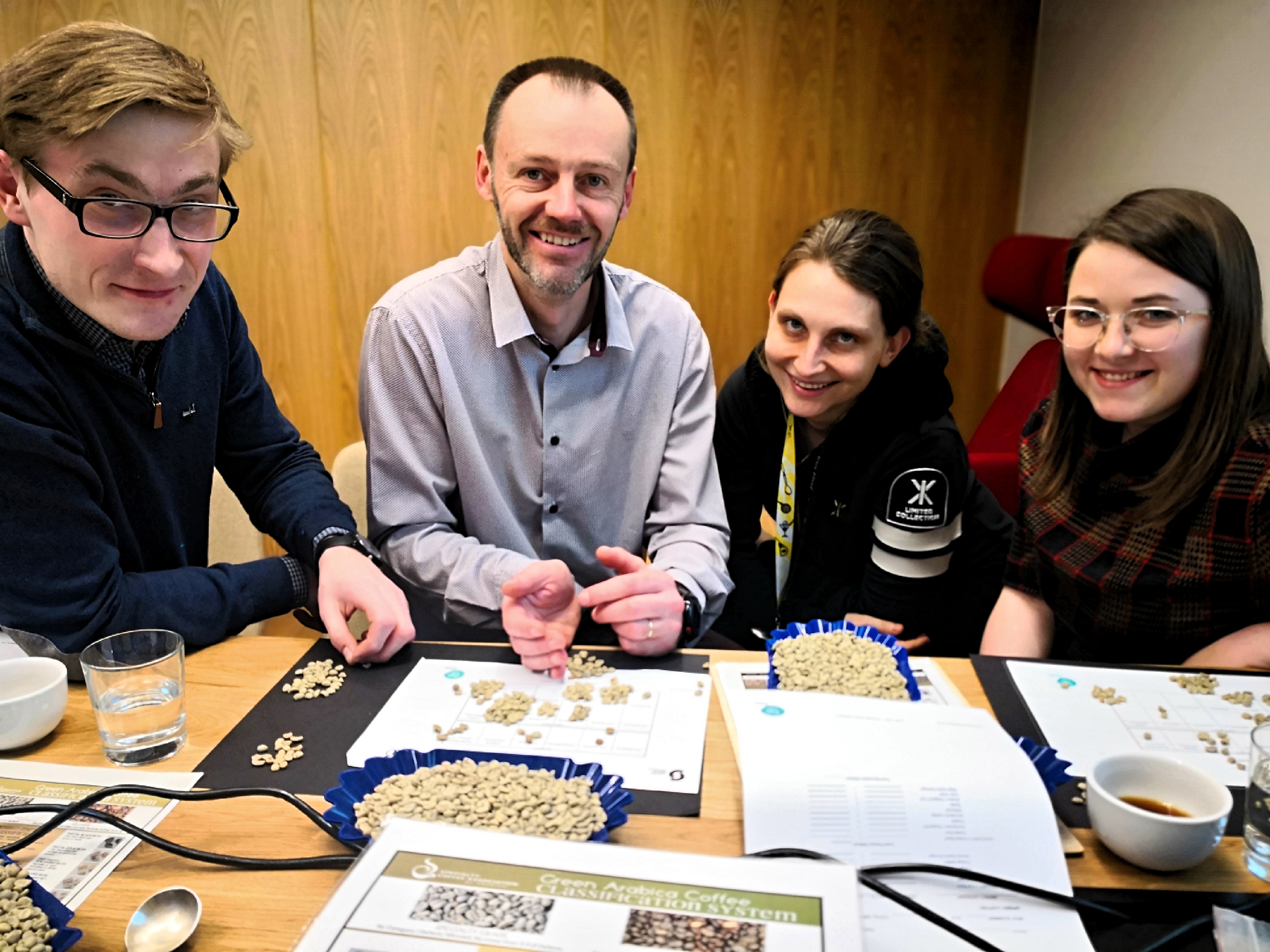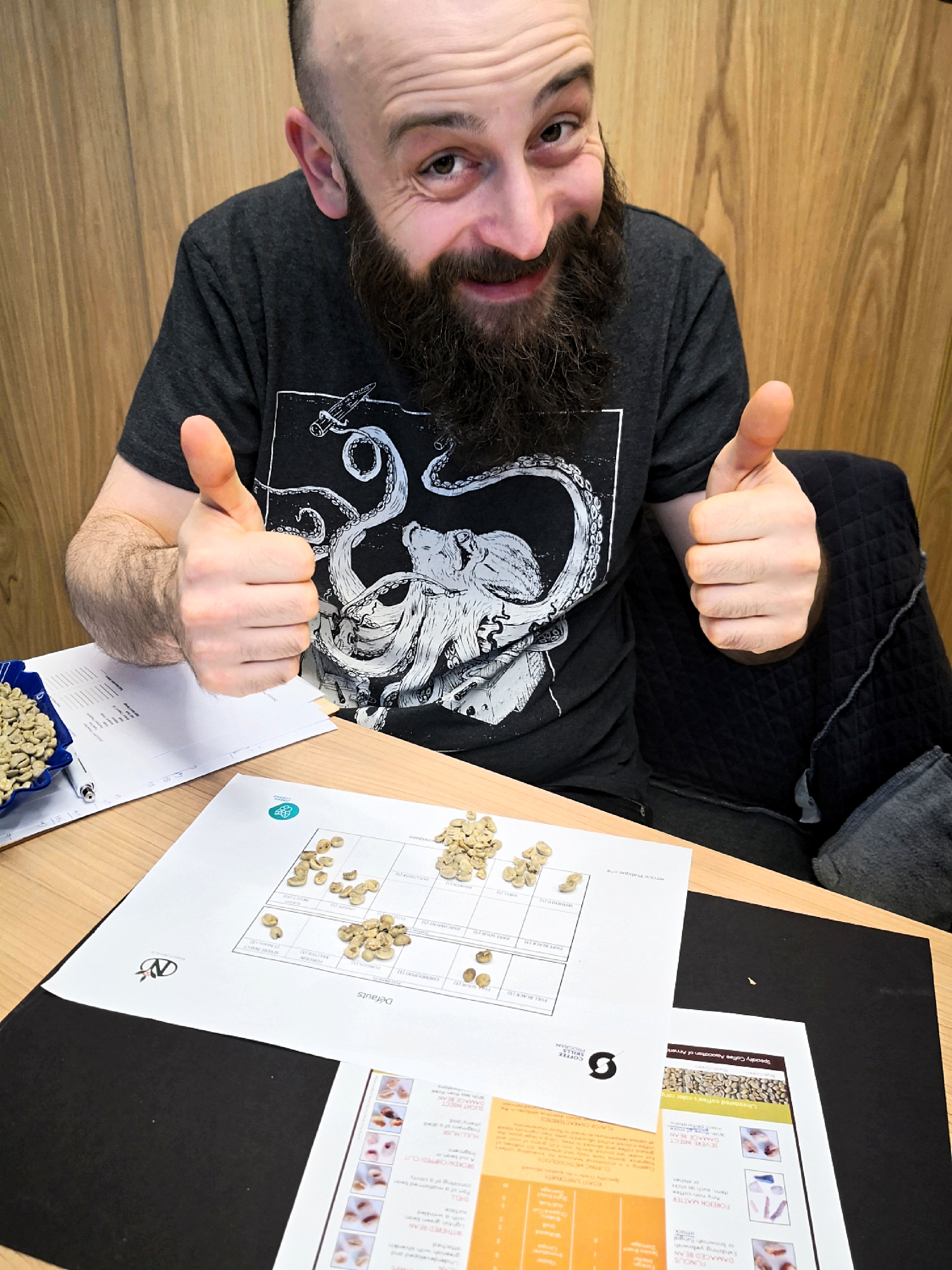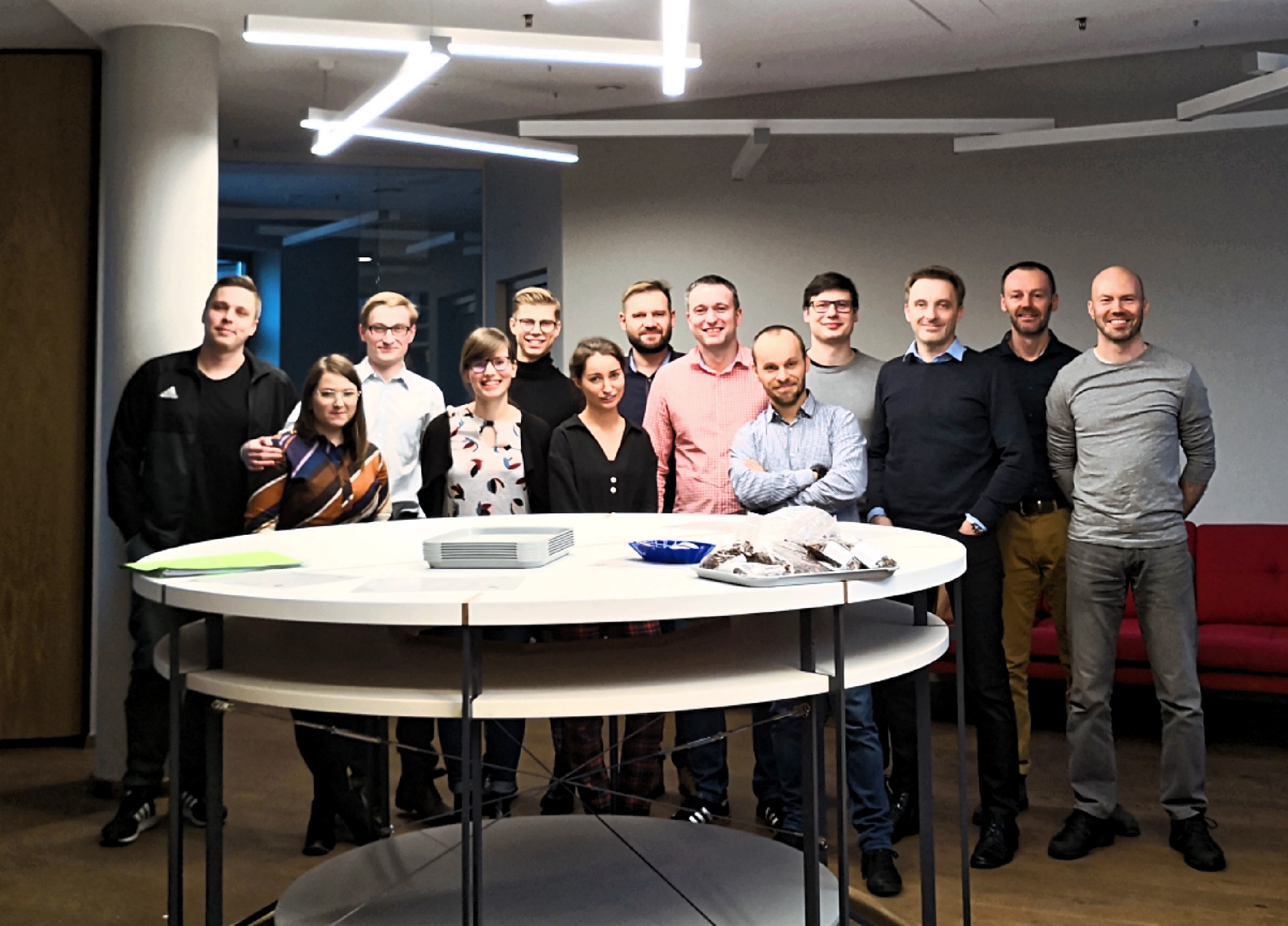 Between 4th and 8th of February, in the headquarters of a raw coffee distributor, Bero Polska in Gdynia and on the invitation from Coffee Support a Coffee Skills Green Coffee basic and intermediate training took place. They were conducted by one of the founders of those courses from the Specialty Coffee Association – Ludovic Maillard.  
Ludovic has been professionally engaged in the market of raw coffee for the past 20 years. He is the head trainer in a company that, similar to Bero Polska, delivers raw coffee – Maison P. Jobin, a part of Neumann Kaffee Gruppe with headquarters in Le Havre, France.
Since 2011 Ludovic is a member educational commission in Specialty Coffee Association, which he lead between 2014 and 2017. Currently, he acts as vice president of the advisory council for education matters in SCA. Since 2013 he is an authorised trainer of SCA Green Coffee and Sensory Skills trainings.
Thanks to the hospitality of Bero Polska we were able to conduct the trainings in a newly opened coffee quality control laboratory in the company's headquarters. We would like to express our gratitude to Maciej Brodzki, Paulina Gwarek and the entire team of Bero Polska for their generosity and cooperation.
Coffee Support was an active participant of the entire event and the trainings themselves. Both Marta Niwińska and Błażej Walczykiewicz passed their exams and were granted Green Coffee intermediate diplomas.
In November 2019 we are planning another session with Ludovic Millard, where trainings on all three advancement levels will be conducted.
We would like to sincerely invite you to attend!