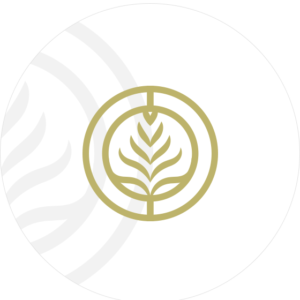 Latte art training at an advanced level
Latte art is an art of creating patterns on the surface of an espresso with the use of a steamed milk. It is one of the essential skills that every barista should have. This technique allows the barista to create a unique look of each milk and coffee beverage he prepares for the guests in the café. Latte art training also provides an opportunity to develop the barista's craftsmanship, by acquiring new levels of this unique skill.
If your latte art skills allow you to create very good and repeatable basic patterns such as rosetta, heart and tulip with a minimum of 3 to 5 elements, but it's difficult for you to combine the above elements on the surface of a caffé latte or a caffé cappuccino or if you are wondering how to improve your technique and refine your patterns for the next championship in this art – this training is just for you!
The training focuses on the technical aspects of the skills of latte art, on boosting the visual aspects of simple and complex patterns and on improving the techniques such as multi-patterns, lining, and etching. The course will also allow you to develop your skills of self-improvement, based on the analysis of your own mistakes in your techniques.
The scope of the course:
Training and improving basic patterns,
Improving the level of skills at complex designs of a given size in a given cup location (based on the patterns of heart, rosette and tulip),
Being like a 'World Champion' – learning and improving techniques such as non-symmetrical multi-patterns, etching and lining,
Designing complex patterns combining all the above techniques.
Additional information:
Number of participants: 2 to 4 (depending on the number of espresso machines available)
Duration of the course: two days, around 7 hours per day (one 45-minute break per day is provided during the session)
Course price: 1200 PLN per person (including VAT tax)