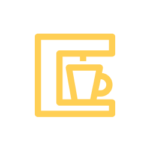 Equipment
We are connecting owners of cafés, hotels and restaurants interested in high quality equipment with recommended manufacturers and distributors of espresso machines, coffee grinders and water treatment systems. Thanks to our long-term business relationships, we really know the offer and capabilities of our partners. Therefore, we can recommend not only their products but also high standards of customer service.
We are helping in the process of purchase of equipment from the world leading espresso machine manufacturers:
Victoria Arduino
Espresso machines of this brand have been produced in Italy since 1905. Victoria Arduino espresso machines have been recognised by the representatives of the high quality coffee industry around the world and are one of the Nuova Simonelli Group brands. Innovative solutions used in these devices are unique and guarantee a higher quality of barista workflow and the customer service in a café. Since 2015, the Black Eagle VA388 is an official espresso machine used during the Barista World Championships.
Nuova Simonelli
It is an Italian company with many years of experience and production tradition of espresso machines dating back to 1936. High quality and the ability to meet the requirements of many customers have led Nuova Simonelli to be a leading manufacturer of world-famous coffee machines. The Aurelia, I and II models, were official machines used during the barista competitions during the Barista World Championships in 2009-2014.
La Marzocco
An espresso machine manufacturer from Florence existing since 1927. The machines of this brand are a combination of advanced technology with Italian design and the highest quality details unmatched by any of other producers. The mission of the La Marzocco company is guided by the thought of Henry Ford "Quality means doing it right when no one is looking" that for the customers mean the the purchased equipment is designed and made with the greatest care.
CMA GROUP/ Astoria
Professional baristas around the world use Italian Astoria coffee machines. This manufacturer factory, which exists since 1969, is continuously driven by innovation and full respect for the natural environment. In the years 2014 – 2017, the Astoria Plus4You model was the official World Barista Championship machine in the Latte Art and Coffee in Good Spirits competitions.
We are helping in the process of equipment purchase from the following coffee grinder manufacturers:
Fiorenzato
Fiorenzato – Italian producer of coffee grinders existing since 1936. One of the first producers, whose innovations led to the creation of a model equipped with a ground coffee measurement system – XGi. This system measures the same the amount of dispensed coffee each time and provides to minimize its losses.
Victoria Arduino
Victoria Arduino – Italian producer of two generations of the most technologically advanced grinders for espresso – Mythos. Grinders equipped with the technology of maintaining the grinding temperature "clima pro", adjustable speed of grinding "variable speed" and measuring the ground coffee dose "gravimetric".
Other coffee machine manufacturers:
Puq Press
Puq Press – precision, speed of work, consistency and design – these are the milestones of the company producing automatic tampers since 2011, which are essential equipment of every dynamically growing café. Puq Press devices make the barista's work more precise, repeatable and fast, allowing more efficient customer service.
Water treatment system manufacturers:
AkVo
AkVo – Polish producer of efficient, effective and innovative water treatment and remineralisation systems for small gastronomy. AkVo devices allow not only to purify the water, but also to remineralise it and precisely determine its best parameters recommended by the Specialty Coffee Association such as hardness, alkalinity or general mineralisation. The water from the AkVo system will improve the taste of coffee and tea in a café as well as protect the devices against limescale or corrosion.
The main advantages of the AkVo system: efficiency, low operating costs, easy to use and "door to door" service.
BWT
BTW – a company that cares about creating economical and environmentally friendly water filtration systems. Since 1990, it has been providing water treatment systems for private and gastronomy sector with maximum safety, hygiene and health. All thanks to the use of innovative, economical and ecological technologies for the production of water purification systems with a wide range of applications.
Brita
Brita – a German company that has been operating for more than 50 years in field of professional water treatment systems production. A company that is puts special care tosustainability and ecology issues by using a recycling system for the production of filter cartridges. The manufacturer's offer includes treatment and descaling systems for catering equipment.